We are guided by principles of
best practices.
We know where we are heading and what route to take to reach our destination.
B
e
i
n
g
a
b
s
o
l
u
t
e
l
y
d
e
p
e
n
d
a
b
l
e
Blue Paprica has been supporting enterprises in achieving their business objectives on the Internet since 2005. During this time, we have designed and implemented an extensive range of UX, IT and design solutions. We have perfected our cooperation guidelines which work effectively in every new task undertaken.

Our focus is on seeking the most efficient ways to reach the goal. Our job is to simplify complexity. We optimise costs. All solutions offered are achievable. We anticipate how a particular implementation will be developed in the future. We take a long-term approach in regard to all projects. We are certain that you'll enjoy working with us.
2nd place
Long-term Strategy and Solutions in the Media & Marketing ranking
4th place
Customer satisfaction in the Media & Marketing ranking
C
o
o
p
e
r
a
t
i
o
n
Here is what you can expect from working
with Blue Paprica – there are no surprises – it's an easy ride.
Business analysis
We begin with a business analysis to thoroughly understand the objectives of the project. They will guide our decisions at every stage of our work. We always adopt a proactive approach.
Mapping business process
This phase involves mapping business processes and presenting optimal technological solutions.
Graphic design
Based on client-approved functional wireframes, we develop well-thought-out graphic designs.
Cycle development
The project is implemented in fixed cycles with reports on progress issued systematically. Transparency of our work is of key importance to us.
Testing
The completed project is put to the test, and any potential improvements are subsequently implemented.
Iterative work approach
With long-term projects, we adopt an iterative work approach, assuming the role of a partner in developing the business of our regular clients.
J
o
i
n
t
h
e
r
a
n
k
s
o
f
o
u
r
s
a
t
i
s
f
i
e
d
c
l
i
e
n
t
s
.
We've had the pleasure of working with various international and local brands, on both short and long-term projects.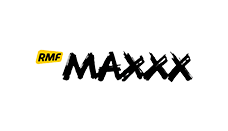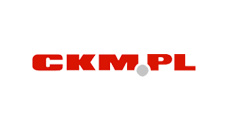 Are you ready to set things in motion?
Simply contact us to do so. At Blue Paprica, we always have time for you.